Need accurate stock market information? So download this app of SEBI
Good news for stock market investors
SEBI launches application for market
From this app you will get accurate market information
In the Corona era, people are moving towards the stock market.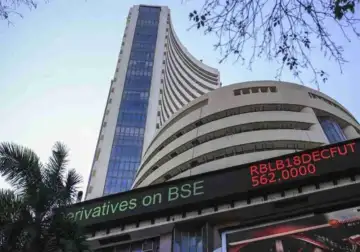 Need accurate stock market information? So download this app of SEBI. This is the reason why record demat accounts are being opened as the number of new investors has increased. Meanwhile, the Securities and Exchange Board of India (SEBI) has taken a step in the interest of investors. Amid rising trend of share trading, market regulator SEBI has launched its mobile application - Saathi (partner). The initiative is aimed at making investors aware of the fundamentals of the securities market.
Ajay Tyagi, Chairman, Securities and Exchange Board of India, while briefing about the app, said that the mobile app is SEBI's second step towards empowering investors with information about the securities market. The number of individual investors in the market has increased. In the US and most importantly a large number of these investors are trading on the phone. This app will help you to get the required information easily.
SEBI's app aims to make investors aware about the fundamentals of the securities market, KYC process, trading and settlement, mutual funds, the latest market developments, investor grievance redressal methods, etc. This app is available in both Hindi and English languages. Tyagi said the app will be available in regional languages ​​in the near future.
(Disclaimer: The views/suggestions/advices expressed here in this article is solely by investment experts. www.Tradtips.com suggests its readers to consult with their investment advisers before making any financial decision.)