IPO of AGS Transact Technologies GMP Today Allotment Status
First IPO of the year opened, full subscription in just 3 hours
According to market experts, shares of AGS Transact Tech are currently trading at Rs. 18 (GMP) at a premium. The shares could be allotted on January 27 and the listing is likely to take place on February 1.
Investors made a lot of money from the IPO in 2021.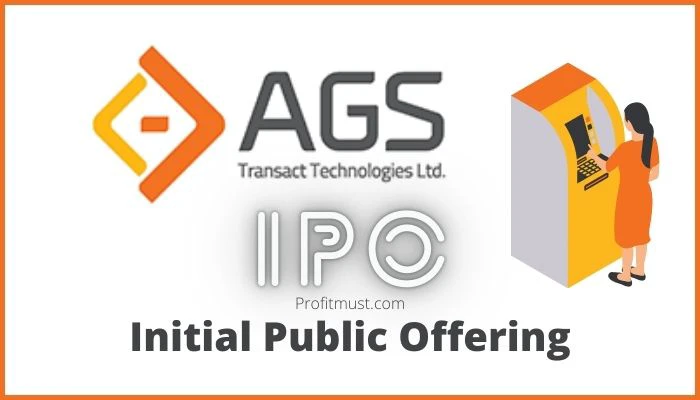 Now the first IPO of the year 2022 has opened. From January 19 to January 21, investors will be able to invest in this IPO. If we talk about IPO, it will be as great as last year.
In fact, the IPO of AGS Transact Technologies opened today. The company has set a price band of Rs 166-175 per share for this. While the size of one lot will be 85 shares. This means that the investor will have to spend a minimum of Rs 14,875 to invest in this IPO. Retail shares were 100% subscribed by 1.30pm on the first day.
Investment methods
At the same time, according to SEBI rules, a retail investor can invest up to a maximum of Rs 2 lakh in an IPO. Accordingly, the retail investor can submit his bid for a total of 13 lots.
The company provides customized products and services to banks and corporates for services such as ATMs and Cash Recycler Machines (CRMs), Outsourcing Cash Management, Digital Payment Solutions, Transaction Processing Services and Mobile Wallet. The company's promoter Ravi B. Goyal and Vineha are enterprises. The two have a combined stake of 97.61 per cent in the company, while 1.51 per cent is held by AGSTTL Employees Welfare Trust.
Price band Rs. Is 166-175
AGS Transact Technologies has raised Rs. 166 to Rs. Price band of 175 is fixed. Under the IPO, the company has not issued any new shares, but it is an offer for sale (OFS) in its entirety. Under this the promoters and shareholders of the company will sell their stake. This means that the money raised from the IPO will not go to the company's account but to the promoters and shareholders.
35% reserve for retail investors
50% of AGS Transact Technologies IPO is reserved for Qualified Institutional Buyers (QIBs). 35% shares are reserved for general investors i.e. retail investors. The remaining 15 percent is reserved for non-institutional investors. According to experts, shares of AGS Transact Technology traded at Rs. 195-196, which was trading at Rs. 175 more than the issue price of Rs. 20-21 is more.
A maximum of 13 lots can be purchased
Investors can bid lots for the IPO of AGS Transact Technologies. One lot will have 85 shares of the company. Investors will have to invest a minimum of Rs 14,875 for the lot. The investor can bid for a maximum of 13 lots. For this he has to invest Rs 1,93,375.
The company's shares will be listed on February 1
AGS Transact Technologies is set to become the first company to be listed on the stock exchange in the year 2022. The company's shares will be listed on BSE and NSE on February 1, 2022. Under the offer-for-sale (OFS), the company's promoter Ravi B Goyal paid about Rs. 677.58 crore shares. VC Gupta, Shailesh Shetty, Rakesh Kumar, Nikhil Patiyat and Rajesh Harshedari Shah together for Rs. Will sell 2.42 crore shares.
AGS offers transaction payment solutions
AGS Transact is the leading payment solution company in the country. Ravi B Goyal and Vineha Enterprise are the promoters of AGS Transit Technology. The company also operates in markets such as Sri Lanka, Cambodia, Singapore, Indonesia and the Philippines. The company provides ATM related services to many banks. At the same time, it is the largest company in the country installing POS terminals at petrol pumps.
Rs. 680 crore IPO
In the IPO, the company's promoter Ravi B. Goyal will reduce his stake and hold shares for Offer for Sale (OFS). The company raised a total of Rs. 680 crore. 35% of the IPO is earmarked for retail investors.
The company has a total network of 2,21,066 merchant POS, 17,924 POS at petrol pumps, 72,000 ATMs and CRM. The company's largest customers include ICICI Bank, Axis Bank and HDFC Bank.
(Disclaimer: The views/suggestions/advices expressed here in this article is solely by investment experts. www.Tradtips.com suggests its readers to consult with their investment advisers before making any financial decision.)